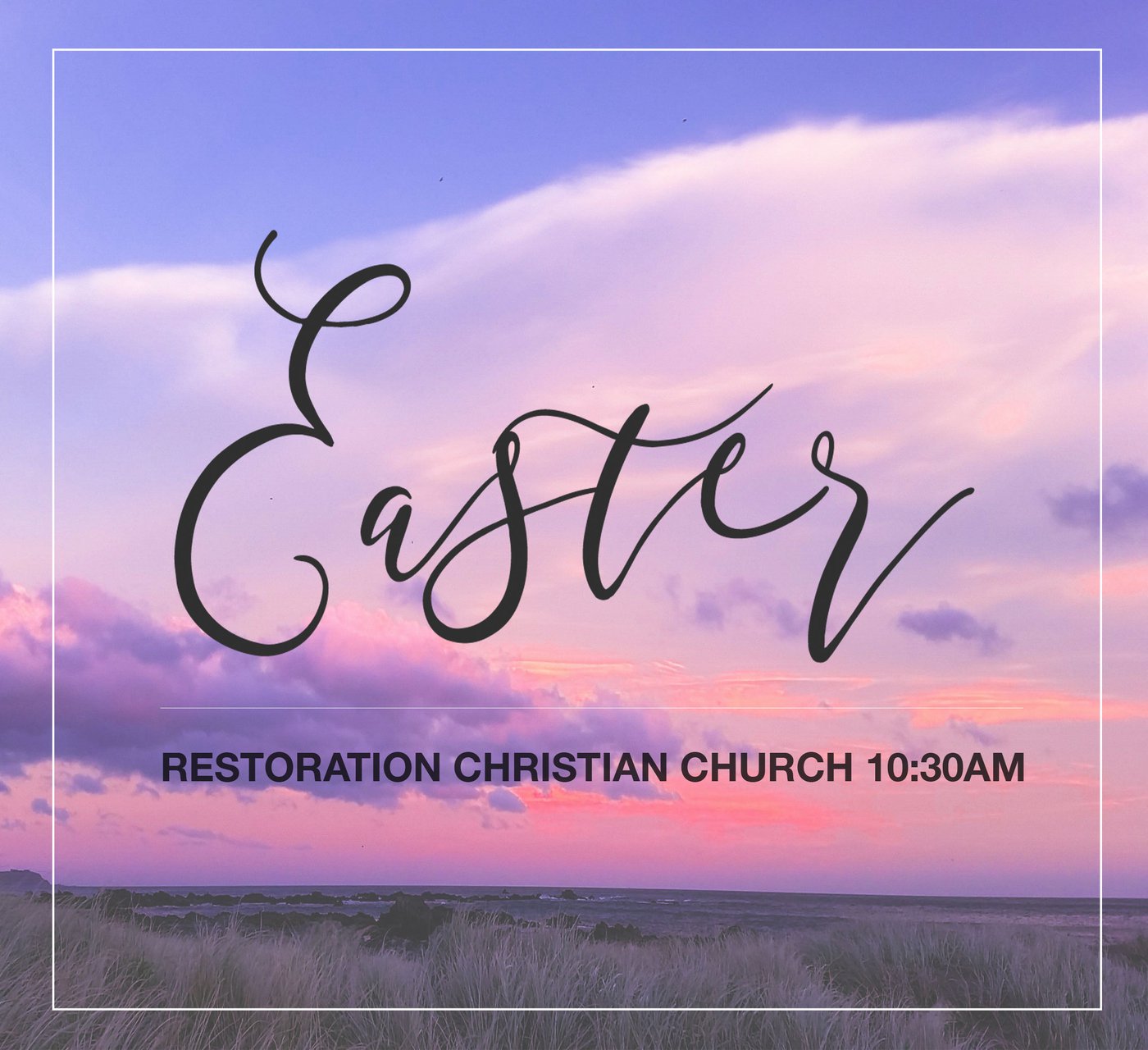 Easter 2019: Victory, Glory, Hallelujah
JESUS - THE VICTORY IS YOURS
His life brought us a perfect picture and demonstration of God; demonstrated His nature, demonstrated through actions, demonstrated His Heart.
It was a different kind of king and kingdom. Leading by serving. Living by loving. Demonstrating what a victorious life looks like. Walking in power. Fearless. And unshaken.
He died. He was buried in a tomb, sealed by a great stone and guarded by Roman Soldiers.. There's no coming back from this. He was defeated…or so it seemed.
But what appeared as defeat only served as the catalyst for the greatest comeback victory in History.
YOU - GLORIOUS DAY
Key Scripture (Romans 5:20-21 ): "God's law was given so that all people could see how sinful they were. But as people sinned more and more, God's wonderful grace became more abundant. So just as sin ruled over all people and brought them to death, now God's wonderful grace rules instead, giving us right standing with God and resulting in eternal life through Jesus Christ our Lord."
So what does Jesus' victory mean for me?
His mercy has saved us!
We were lost, now we are found
We were blind, now we see
We were orphans, now we are family.
Gone now is who you used to be. Because you've been changed in Christ's victory!
US - HALLELUJAH HERE BELOW
Is the Kingdom that Jesus taught about a place that we go to? The sweet bye and bye?
Key Scripture (Luke 17:20-21): "Being asked by the Pharisees when the kingdom of God would come, he answered them, "The kingdom of God is not coming in ways that can be observed, 21 nor will they say, 'Look, here it is!' or 'There!' for behold, the kingdom of God is in the midst of you."
Key Scripture (Romans 14:17): "For the kingdom of God is not a matter of eating and drinking but of righteousness and peace and joy in the Holy Spirit."
Righteousness, peace, and joy…the kingdom of God…These aren't a place for us to go, but a place from us to flow!
We are created not only for eternity, but for here and now. WE CAN'T ONLY BE FOCUSED ON THE AFTERLIFE.