Christmas Eve
Since this year has been such a challenge in our ability to gather together regularly, we wanted to do something different and creative to celebrate Christmas together safely!
We cordially invite you to participate in our Christmas Eve Lighting/Drive-Thru!
For only $1 + a canned good, you can help light up our community with a luminary bag and light that will be organized in a way to allow your family and friends to drive thru and smile - knowing that even in dark and isolating times we can band together and shine brightly!
When: Christmas Eve
Where: Restoration Christian Church Parking Lot
Time: 6p-TBD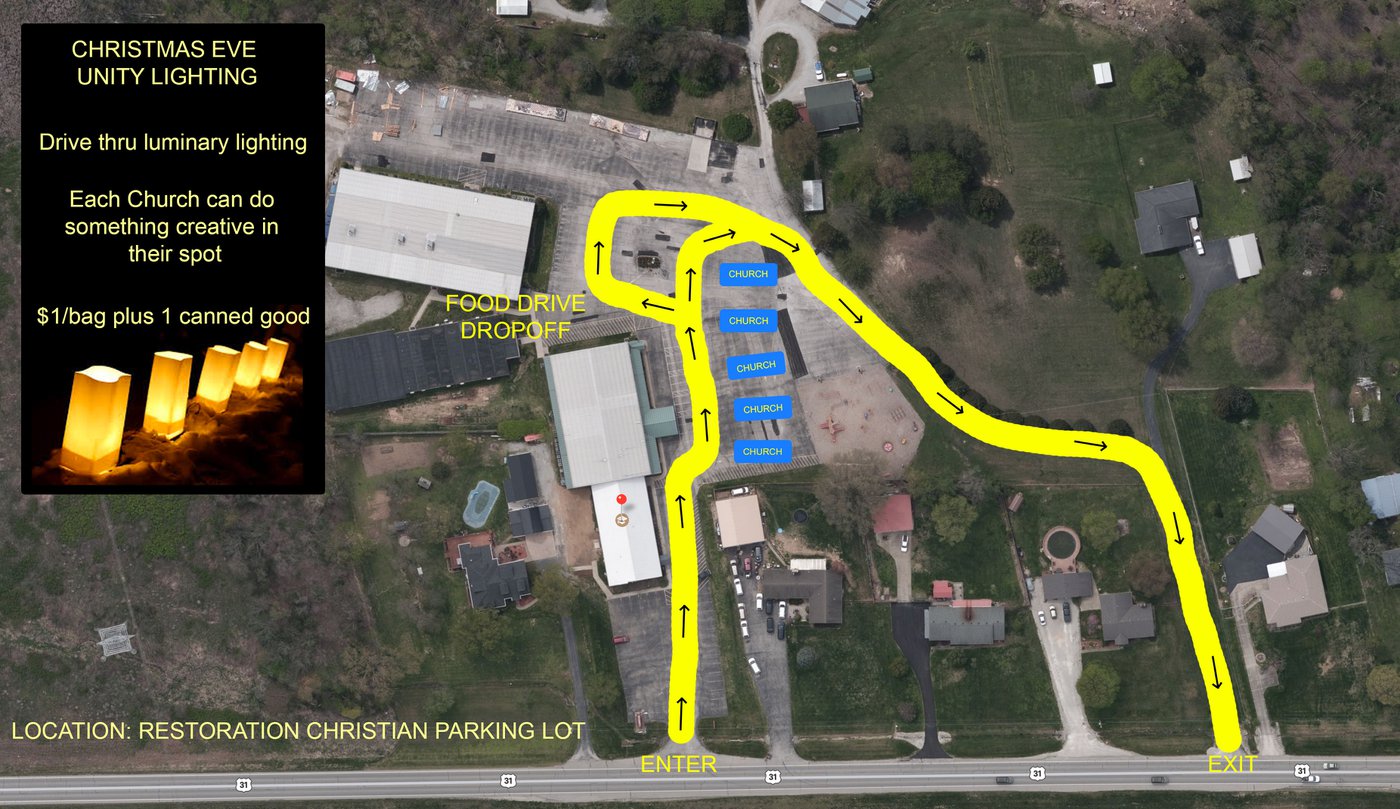 Would you like to light up the community?
(Please submit the form then click Pay Now to pay for bags.)